The objective of the MARESSOL project is to collect data on systemic solutions in the Mannar area, for then to later explore and test solutions for limiting waste from the fisheries sector in the study area. The project partners recently met in Sri Lanka to discuss and plan further collaborations for the remaining period of the project, 2022-2024.

← Back to project home page
The Mannar Region Systemic Solutions (MARESSOL) partnership is investigating systemic solutions to marine litter from fisheries in the Gulf of Mannar and Palk Strait. Collaboratively developed research is used in the transregional cooperation between India and Sri Lanka to map the sources and quantities of fisheries related marine waste in the area. Based on the findings the partnership aims to host dialogue meetings with local authorities, producers, and users of fishing gear to explore possible solutions and measures to prevent littering. Experiences and results of programs in similar contexts will be considered and evaluated on the way. 
The goal of the project is to gain knowledge to design and pilot systemic solutions to fisheries related marine litter with close involvement and engagement of key stakeholders that are tailored for the local contexts.
After working together on a digital basis since 2020, the partnership group was finally able to meet in real life in Sri Lanka in January 2022.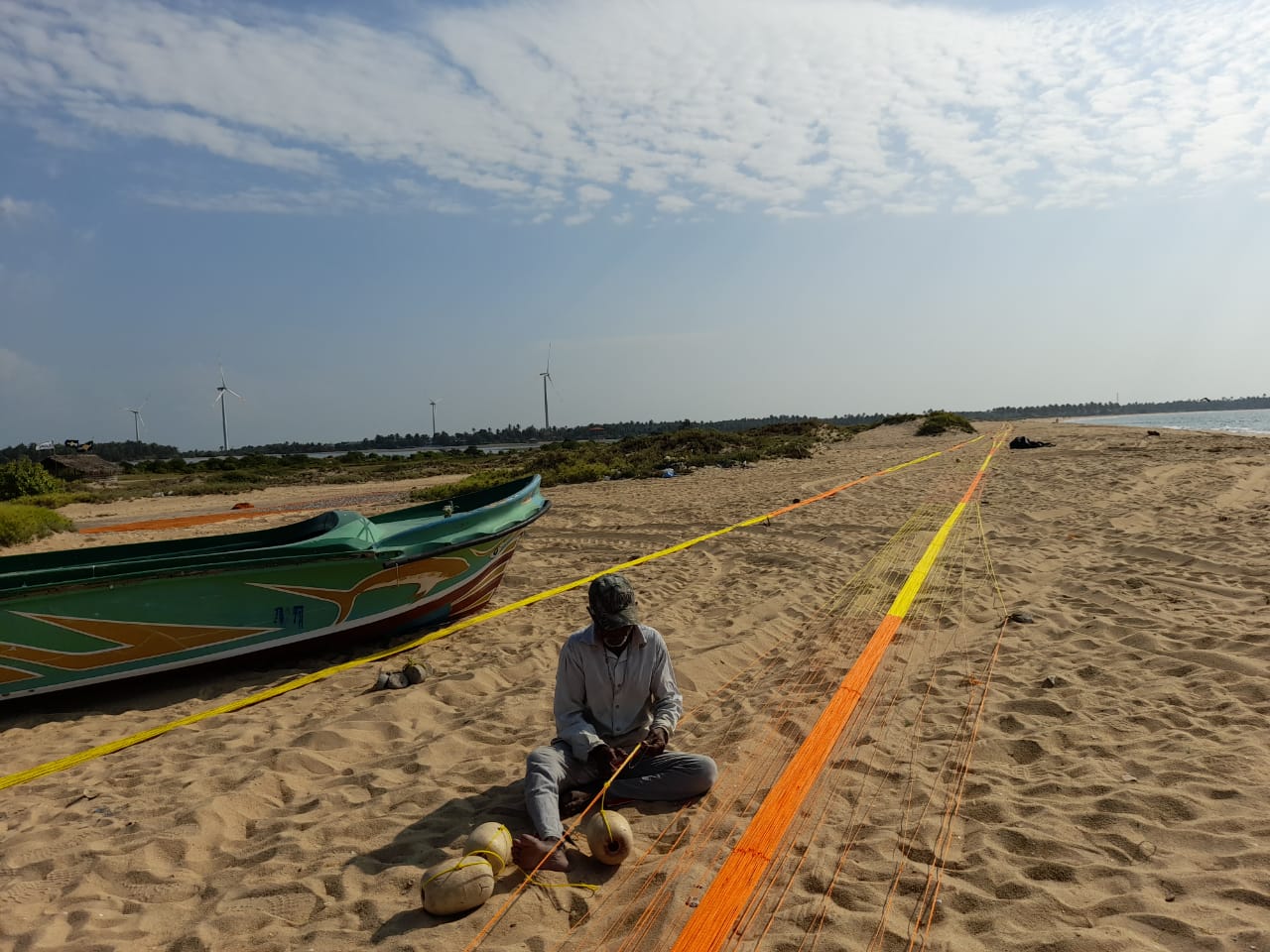 Partnership meeting Sri Lanka 2022
The MARESSOL partnership met in Kalpitiya to conduct a workshop for the planning of the next two and a half years of the project. The meeting included a visit to a fishing community, insight into current litter levels from marine industries, and sharing of knowledge across stakeholders. We also had inspiring talks from other actors working in the field, with projects related to the greater scope of marine litter. 
During its first year, the MARESSOL project partnership has collected various data from field observations to provide a knowledge base regarding the sources, causes and quantities of fisheries related marine waste and litter in the region. The research results are not finalized yet, but preliminary results indicate a strong potential to reduce litter in the region by working with the development of the local fisheries sectors along the coast of Mannar. A summary report will be published later this year, describing the current knowledge base about marine litter from fisheries in the region. 
What is next for Maressol?
The partnership is aiming to identify and pilot pragmatic solutions that are scalable across the region. As a result of this pilot we expect to be able to recommend site and industry specific policy recommendations, or community based solutions for continued efforts on reducing ALDFG in the region. By working closely with the authorities, fishing industry and fisheries we hope to identify feasible and sustainable solutions that could both reduce litter as well as provide value creation for involved stakeholders. This can be take-back schemes and recycling, product development, extended producer responsibility or empowerment initiatives – time and MARESSOL will tell!
Get involved?
If you are interested in getting involved with the project, give feedback, share insights or join the dialogue on solutions we welcome you to get in touch!

Project Manager: Brita Staal (SALT) – brita@salt.nu 
Contact Sri Lanka: Vinod Malwatte (LEF) – vinod@lankaenvironmentfund.org 
Contact India: Edward Patterson (SDMRI) – edwardjkpatterson@sdmri.in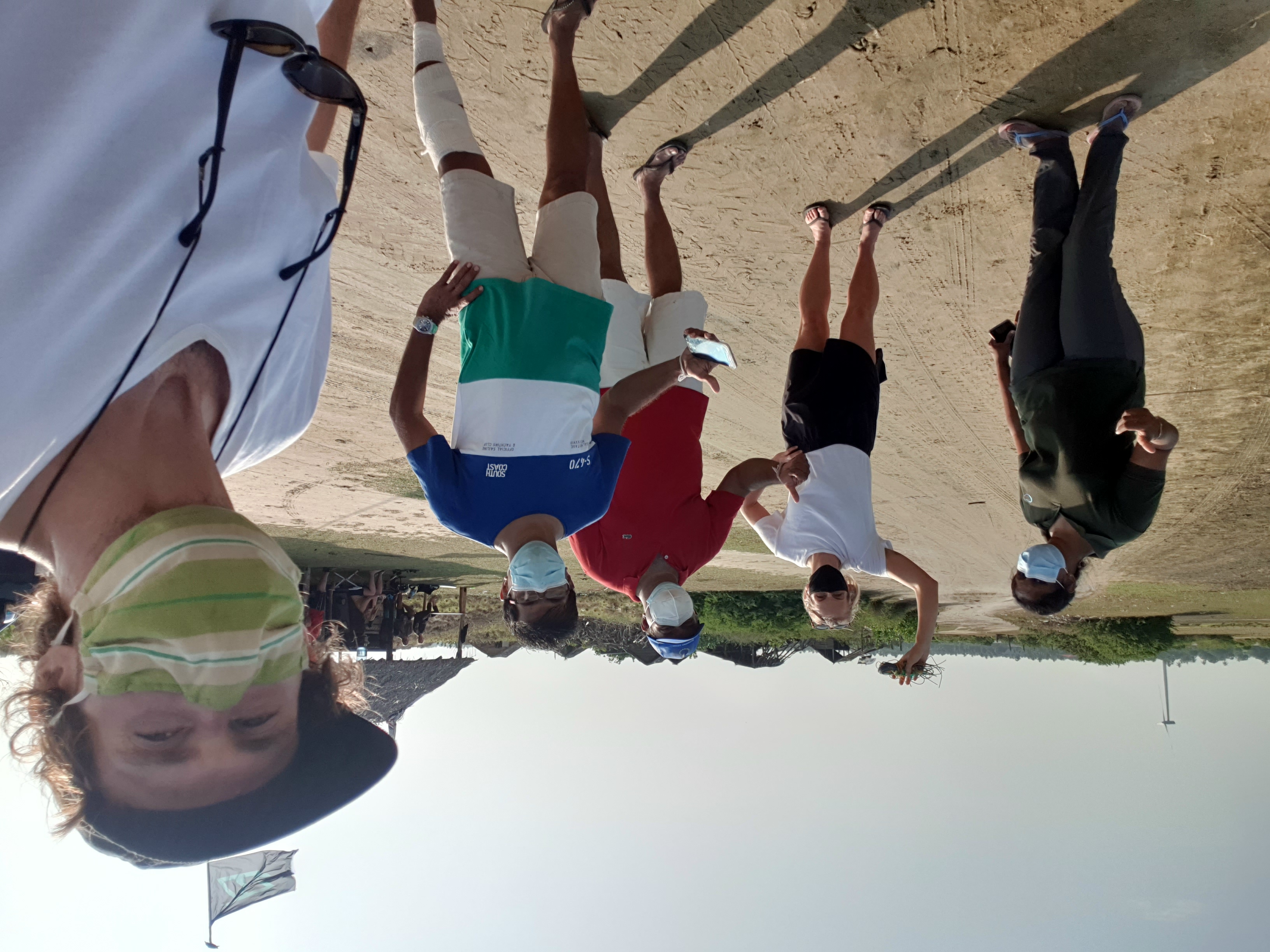 MARESSOL partners
A partnership constellation of experts in the area of marine litter, policy development, fisheries management and intervention for reduction of ALDGFG (Abandoned, Lost or otherwise Discarded Fishing Gear) in the Mannar region. 
IUCN - The lnternational Union for Conservation of Nature in Sri Lanka is engaged in the facilitation and implementation of several projects that contributes to the sustainable and resilient development of Sri Lanka. IUCN is the scientific partner for the research in Sri Lanka and will contribute to work packages 2-3 and aid regional cooperation amongst relevant stakeholders, as well as provide insights to policy development practices for marine litter within fisheries 
SALT – is a research and advisory company based in Norway, aiming to ensure sustainable, clean and nutritious oceans for future generations. SALT runs international research and development projects within marine pollution, marine management and sustainable coastal development. SALT has international experience with research, awareness and advisory on marine litter research and solutions development, as well policy advisory services. 
SDMRI – Suganthi Devadason Marine Research lnstitute in India is a marine research and higher education organization. The aim of SDMRI is to contribute to research of marine and coastal ecosystems in India, promote higher education in marine science; and enhance societal involvement in marine resource conservation and to assist the coastal folk in the improvement of socio-economic conditions. SDMRI is responsible for research on the Indian side, where the institute's technical expertise is highly valued. In work packages 2-3, SDMRI will bring together relevant stakeholders to address the issue of marine litter within fisheries and target upstream sources 
LEF – Lanka Environment Fund in Sri Lanka is a not for profit philanthropic fund that aims to empower local communities and conservation groups to make a positive impact and bring about long-lasting change. In MARESSOL, LEF functions as a facilitator and local coordinator, utilizing their local and international network to organize the different organisations across the Gulf. LEF will also assist with funding expertise and re-distributing funds to involved Sri Lankan organizations. 
NREF - The Norwegian Retailers Environment Fund is Norway's largest private environmental fund. It supports national and international projects that reduce plastic pollution, increase plastic recycling and reduce the consumption of plastic bags.